A place for people of all ages and abilities to bike, hike, roll and stroll
Thank you for your interest in the Council Creek Regional Trail (CCRT). We want to hear what you'd like to see as we continue the process of designing the trail.
The CCRT will be a 6-mile long, car-free, environmentally friendly, off-street multiuse pathway connecting downtown Forest Grove, Cornelius and Hillsboro. It will be located about a quarter mile north of TV Highway and will be part of a network of trails planned to connect the Portland metro area to the Oregon Coast.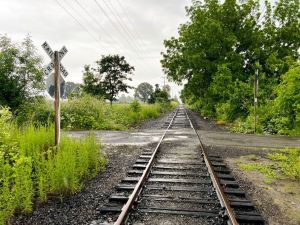 What would you like to see in a regional trail?
Visit the Tables to learn about  possible design features we're considering. Take the survey on Table 5 to share input on:
Ways you would use the trail
Trail features you would like to see: wayfinding signs, benches, lighting and more
Best locations for trail signs, benches and other features
Important trail access points
At the end of the survey, you will have a chance to sign up for future updates on the Council Creek Regional and enter to win one of three $100 gift cards.